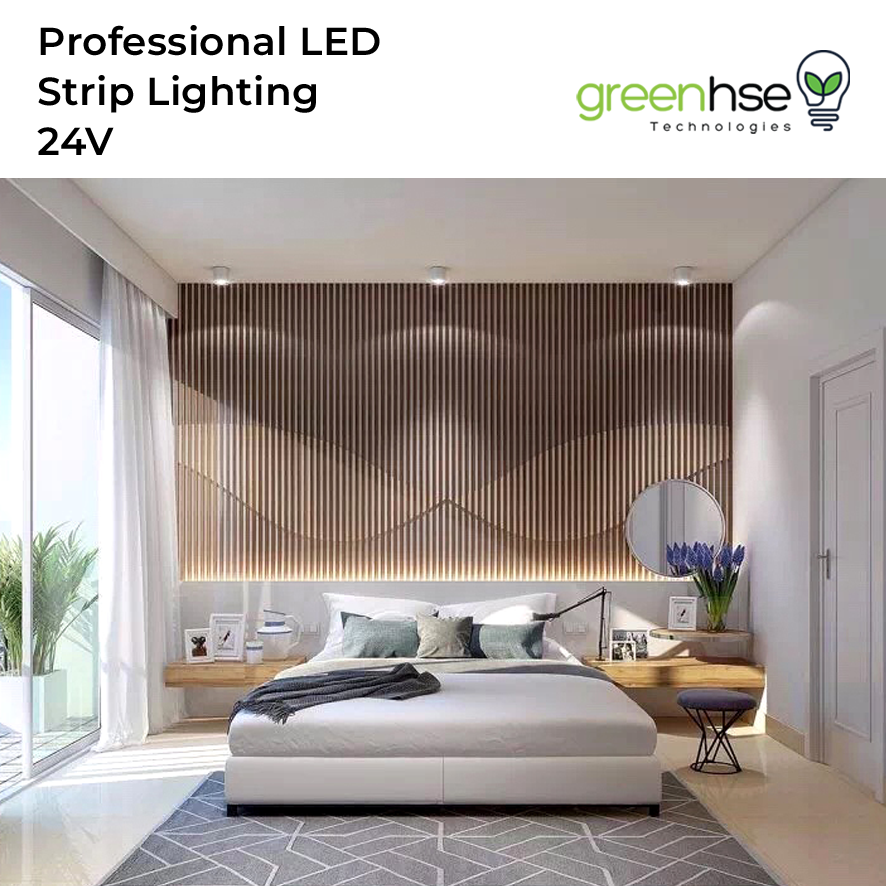 24V PROFESSIONAL LED STRIP LIGHTING
There are many types and styles of 24V Strip Lighting available at the Greenhse store in Perth. We have selected the latest styles to give you the best lighting effects to complement and improve your home or commercial application.
This 24V LED Strip Lighting is designed to supply long seamless lighting to homes and commercial installations. It provides complete, even lighting with the best aesthetics. It is also referred to as Architectural lighting, which is often hidden in small niches or recesses so that only the lighting effect is seen.
Strip Lighting can be exceptionally bright, up to 4500 lumens/metre, and very versatile, being used indoors or outdoors. It is available in numerous colour options, brightnesses, and lengths.
We constantly update strip options for the best value and product so that some specifications may change.
Various channel types (with diffusers) in 3m lengths are available.
Main feature highlights of 24V LED Strip Lights:
• High Lumens up to 4500 Lumens/metre, brighter than fluorescent tubes
• Very high density, up to 240 LEDs/m SMD or 505 LEDs COB, creating bright dotless strip lighting effects
• 24V has half the current and heat, therefore double the lifespan
• Long lifespan of up to 50,000 hours (when used with aluminium profile/channel)
• Up to 10m lengths from one end, double the length of the 12v strip
• Different colour temperatures - warm, natural, bright white, or vibrant 16 million colours from RGB full-colour strip
• Rich, deep, high colour depth with high colour rendering up to CRI 90
• Dimmable and adjustable with control modules, remotes and/or Smart devices
Have a look at our range of Strip Lights online on our web page (click the link below):