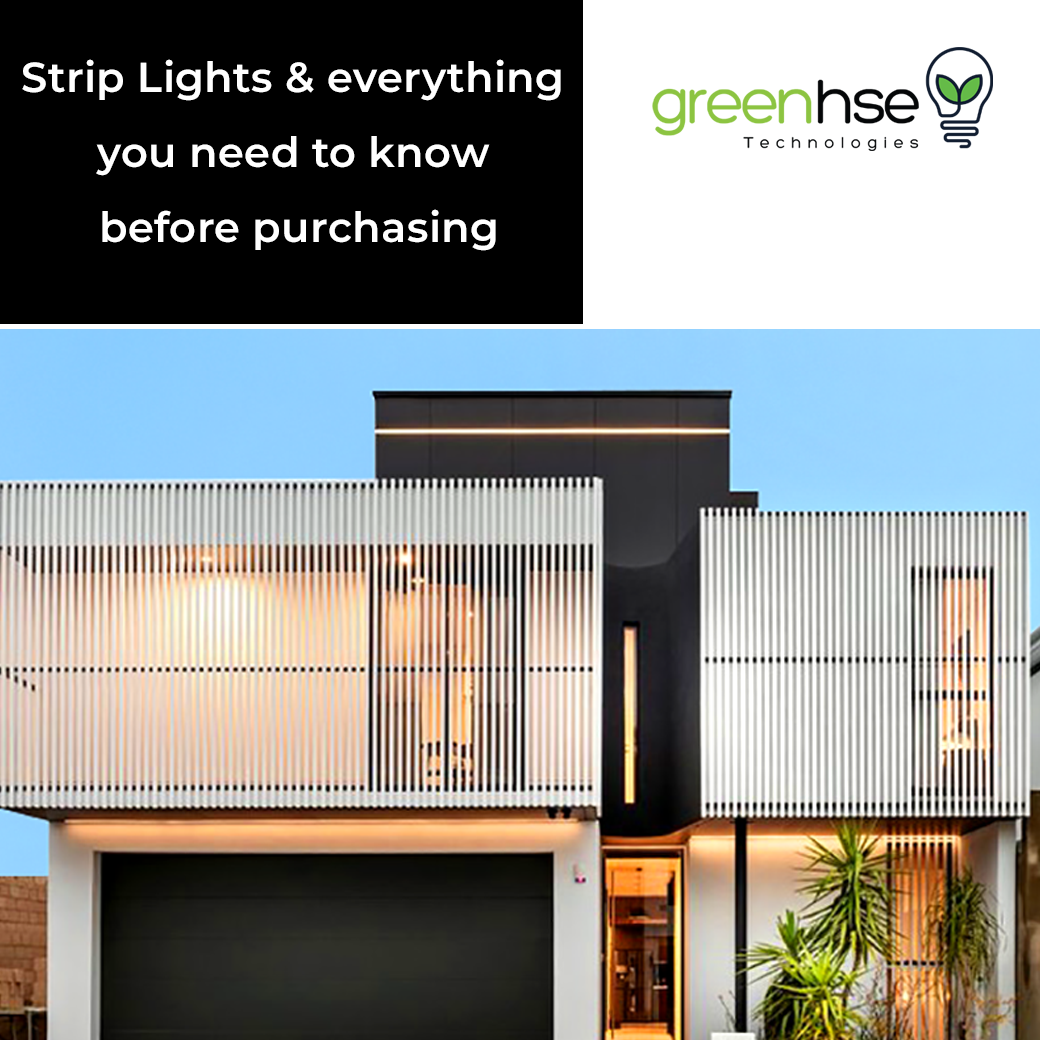 STRIP LIGHTS
Strip lighting can create the most attractive lighting in a home or commercial property if done correctly. There are so many different types of styles and colours which can make selection difficult. Today in this article, read Everything You Need To Know About Strip Lighting.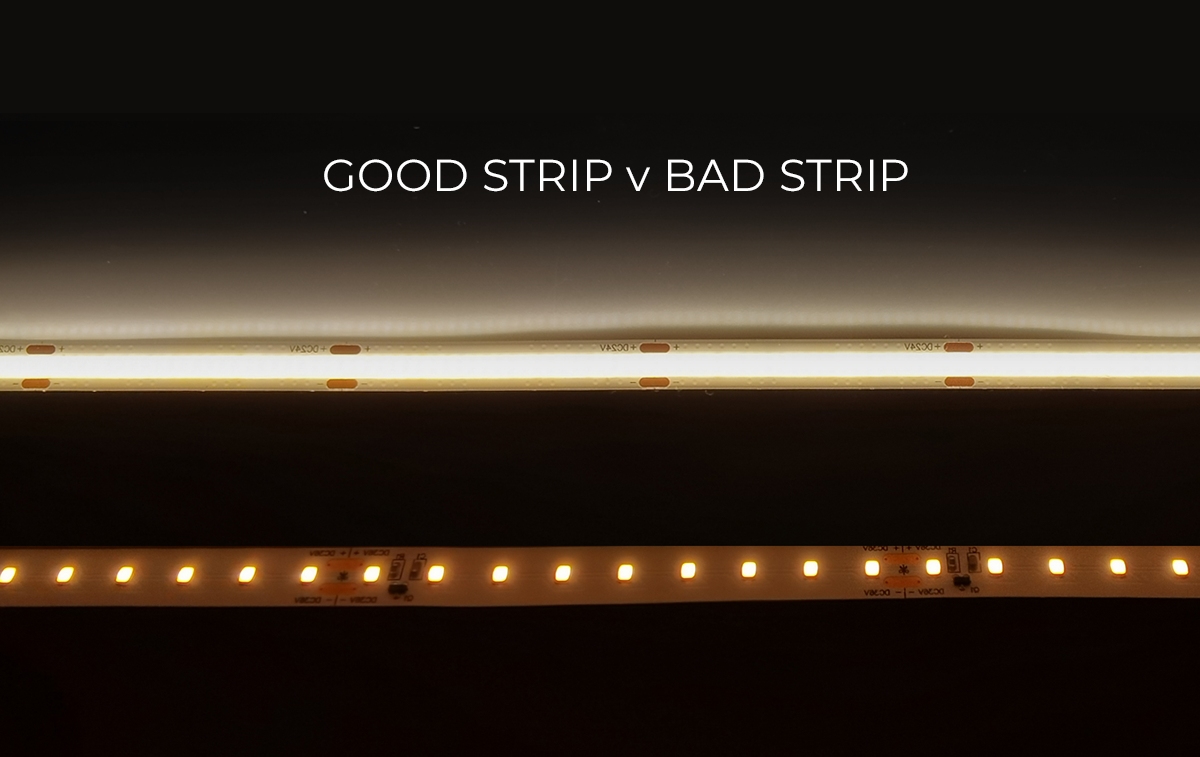 BRIGHTNESS
Strip lights can produce between 100 lumens /metre and 3000 lumens/metre on a single row of strip. A light bulb or Downlight produces close to 1000 lumens. If you are using the strip light to light up a kitchen bench, bathroom basin or make up area, high lumens are very important. For decorative areas, lower lumens would be suitable.
LEDs/metre or DOTS Normally, higher lumen strip will have more LEDs/metre, 190 - 240, give bright and even distribution up to 3000 lumens/metre, however many lower output strips will have LEDs spaced out 30 - 60 LEDs/m which look uneven and unattractive ("Dot effect"). A new COB strip light is the best solution for lower lumens as it is a continuous strip with no dots which is very attractive, but still with 1200 lumens/metre and lower power requirements.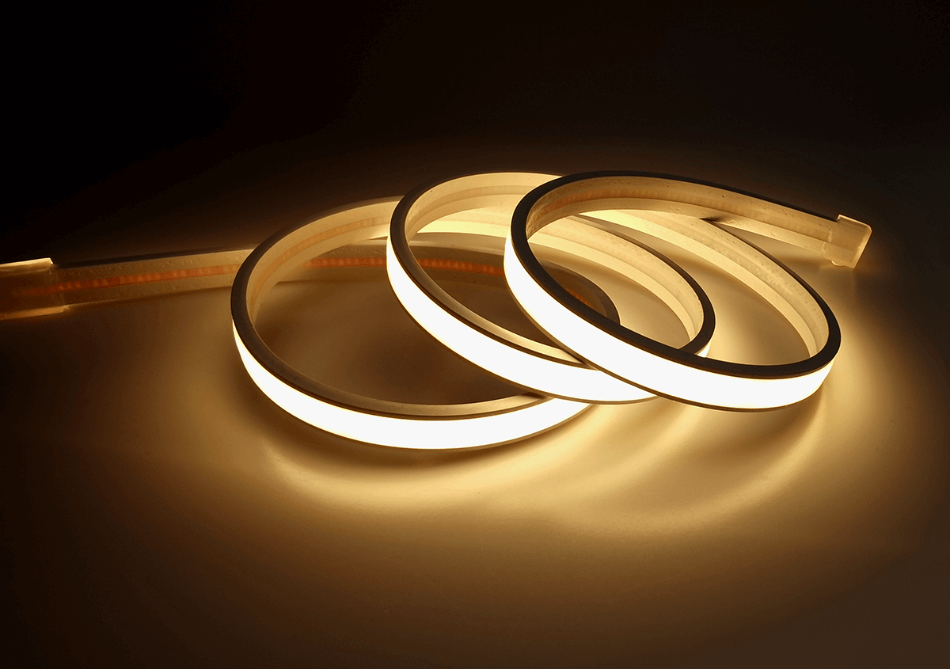 24V COB 4000k IP65
COLOUR
Colour can change the complete appearance. Not only full colour RGB (Red, Green, Blue) but even the white selection from 2700k Warm White to 6400k Cool White can make a big difference. Strip light is available in single colour - warm, natural or bright white, as well as CCT adjustable which lets you select your exact colour temperature and brightness. This is also available in COB which is dotless and very attractive.

24V COB Single Colours - Warm/Natural/Bright
IP RATING
If strip light is being used in wet areas, or with high moisture content, IP65 is required. A silicon gel coating is used to cover and protect the LED chips and connections. Even for non-wet areas the silicon gel is useful for adding extra strength and protection. Note: When choosing single colour strip light, ensure the output colour is correct, as gel coating changes the LED colour i.e. 3000k LED with gel coating gives a cooler 3800k. For outdoors IP65 can work however, with time and erosive elements including UV and rain, the strip light will not last. Silicon Sleeve with Gel injected gives a much more durable product with IP68 rating.
CONTROLLERS
Various controllers are available. Single colour strips do not need controllers, however dimming modules are useful for setting the brightness level and turning on and off with remote or Smart device, including Google and Alexa CCT strips will require a controller for setting the colour temperature and brightness level RGB strips will require a controller for setting the colour selection and brightness. Controllers can operate with hand or wall remotes as well as providing options for Smart phones and using voice activation through Google or Alexa. Controllers can also be linked wirelessly to switches, sensors or cameras. Adding convenient automation options.
CHANNEL
This aluminium channels are often required to complete an installation. Recess wing channels are normally recessed into cabinetry, rectangular and thin channels can be added as a retrofit if recesses cannot be made. Channels are usually available in silver Aluminium but black and white profiles are now also available in some styles. The channels have 15-20% diffusers which also hide the strip and help defuse the light more.
LENGTH
24Volt Strip lights are available in lengths up to 10 meters and can be cut in increments of 5cms. When placing a strip make sure the cut end is flush with the end of the channel or application. The wired end can be bent into a 12mm hole on the end, ensuring the strip reaches end to end with no gap. Up to 2 x 10 meter lengths can be run from 1 controller increasing total length, however by adding transformers longer runs can be achieved. 12Volt strip lighting runs a lot hotter than 24Volt and is limited to 5 meter lengths. Due to the extra heat 12V strip also tend to have a lot shorter lifespan.
Let;s see in this Video GH 24V COB Professional Strip Lighting: