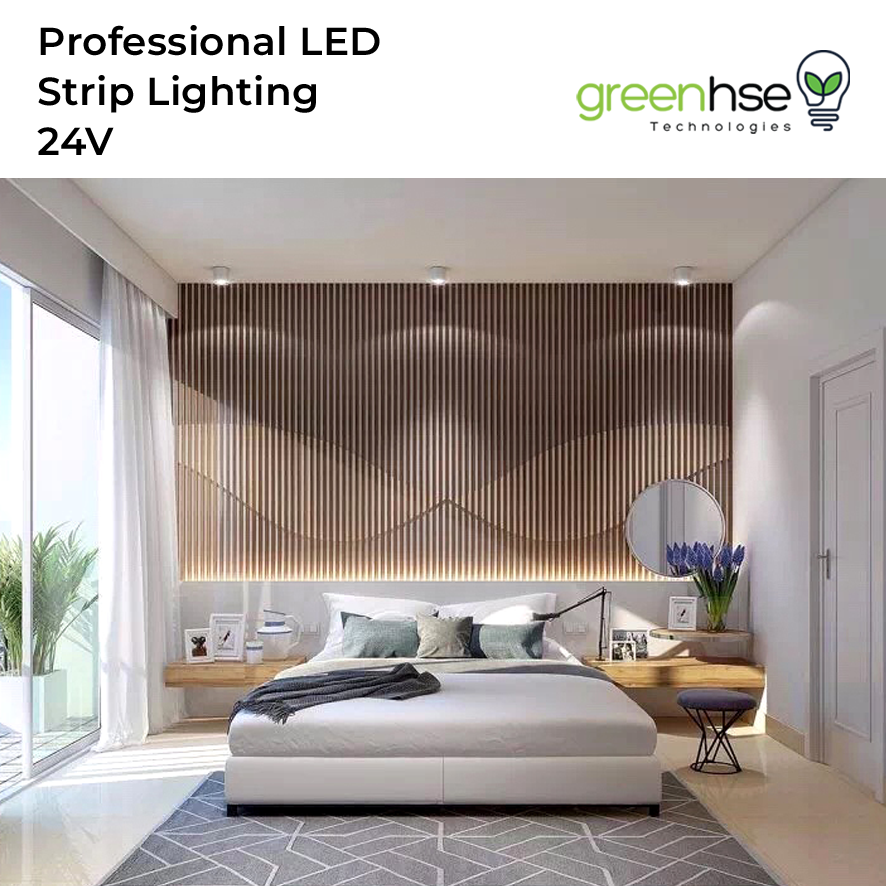 There are many types and styles of strip lighting available at the Greenhouse store. We have selected the latest styles to give you the best lighting effects to compliment and improve your home or commercial application.
Small niche recesses can light up a room, and long dotless undercounted lighting creates the most effective and striking home lighting.
These strip lights can be operated via remotes and Smart devices with WiFi or Bluetooth. Also, this is compatible with Google home and Alexa.
Greenhouse's strip lights can be up to 10 x brighter and more attractive, and It has a 120º of Beam angle, their Weather Rating is IP65, and they have a long Lifespan of up to 30 000 hrs. .
Main feature highlight of LED Strip Lights
• High Lumens up to 3500 Lumens/meter - brighter than fluorescent tubes
• Very high density up to 480 LED/m, creating bright dotless strip lighting
• 24V Lower current
• Long lifespan
• Up to 10 m lengths
• Vibrant 16 million colours
• Rich, deep, high colour depth with high colour rendering
• High colour accuracy
To check out our Strip lights online and offline, visit out Greenhouse store in Ellenbrook Or visit our Webpage - Decorative RGB LED Strip Lights in Perth.